7 tags
17 tags
1 tag
Dance Asks
1. What types of dance do you currently do?
2. What types of dance have you done?
3. What is your favorite dance style?
4. Least favorite dance style?
5. Favorite dance TV show?
6. Favorite dance movie?
7. Favorite dancer(s)?
8. Favorite Ballet?
9. Dream role(s)?
10. Ever performed in a dance show?
11. Ever performed in a ballet?
12. Ever auditioned for something?
13. Ever been to a summer intensive?
14. Ever competed?
15. An embarrassing dance moment?
16. Most embarrassing dance you've ever performed?
17. Favorite dance that you've performed?
18. Favorite dance costume that you've ever worn?
19. Least favorite dance costume?
20. In your opinion, what was the best performance you ever did?
21. Worst performance you ever did?
22. How long have you been dancing?
23. Do you want/have some kind of dance career?
24. Favorite dance trick that you can do?
25. Favorite dance step?
26. What role(s) have you played, if any?
27. Ever performed a solo, duo, or trio?
28. Favorite dance brand?
29. Favorite place to buy dance supplies?
30. Favorite brand of dance shoes?
31. Best dance experience you have had so far?
32. Best backstage memory?
33. Ever been in a fight with a teacher?
34. Ever been in a fight with a fellow dancer?
35. Ever somehow ruined a dance costume?
36. Ever had a dance injury?
37. Ever had to take a dance break?
38. Do you have any pre-performance routines?
39. How do you warm up/prepare for class?
40. How do you usually do your stage makeup?
41. Ever been on any kind of dance team?
42. Ever gotten really stressed out over a performance?
43. Have you ever done a partnering dance?
44. Ever been told that you should quit dance?
45. Most dance numbers you have performed in one show?
46. Ever been best friends with someone in your studio?
47. Ever hated someone in your studio?
48. Ever had a crush on someone in your studio?
49. Three random facts about your dance studio?
50. Favorite dance company?
51. Do you want to be a professional dancer?
52. What are your weaknesses?
53. What are your strengths?
54. Do you think you're good at acting and getting into character?
55. Have you ever danced in a musical?
56. Favorite dance quote?
57. A dancer you look up to?
58. What inspires you?
59. Ever read any dance novels?
60. What are your favorite stretches?
61. Ever fallen, forgotten choreography, or messed up in some other way onstage?
62. Ever been so upset that you cried after a performance?
63. Ever cried, puked, or passed out in class?
64. Ever gone to class while sick?
65. Ever had to perform while sick or injured?
66. How many hours a week do you dance?
67. Favorite thing about dance?
68. Least favorite thing about dance?
69. Ever seen a live show that you were not in?
70. Have you ever had to change dance studios?
71. How many different studios/schools/companies have you danced with?
72. How do you usually pass time backstage when you're not dancing?
73. Favorite version of The Nutcracker?
74. Have you ever had to wear really embarrassing dance makeup?
75. Have you ever taught a dance class?
76. Ever met a professional dancer?
77. Thought about quitting dance?
78. Been jealous of another dancer?
79. Do you practice at home?
80. What do you usually wear to class?
81. Do you ever receive flowers after a performance?
82. Who do you usually invite to see you perform?
83. What kind of hair supplies do you use?
84. Do you have earrings that you use specifically for performances?
85. Do you wear makeup to class/rehearsal?
86. Do you prefer footed, convertible, or footless tights?
87. Favorite leotard?
88. Do you have a lucky item that you bring with you backstage to shows?
89. Do you keep a dance journal?
90. Do you like to choreograph your own dances?
91. Favorite dance class?
92. Favorite variation?
93. Ever had to dance with a prop?
94. Ever danced in a talent show?
95. Top 5 favorite dances you've ever done?
96. Do you have any scars from dance?
97. Do you take dance seriously or is just for fun?
98. If you could suddenly be able to do any trick, stunt, turn, jump, or dance move without working for it what would you choose?
99. Does your studio have levels?
100. Ever been in a dance photo shoot?
When I hear Irish music and I'm not at a feis or...
victorian-porcelain-doll:
My prayers go out to everyone affected in Boston,...
when irish dancers try contemporary dance
1seniorlady: me when i first started A level dance…
sky-shining-with-diamonds: thebells-ofdublin: ...
Anonymous asked: You should consider getting your ID teacher's certification now so you won't have to try and pass the dancing section and relearn too many steps in 10-15 years, since certifications don't expire. And then you can always have a second job to pay the bills or dance in a show for 1-2 years since the economy is down the drain- it looks really good on resumes!
7 tags
Thinking Ahead
Hmmmm  after i come out of my three year acting course and i get my BA Honours degree, if all else fails me after 10-15 years, i might do a Masters at the University of Limmerick for Dance Performance, and then go and get an Irish Dance teaching degree… That or a normal teaching degree for acting or something…
7 tags
7 tags
Side Note...
My teacher is gunna be pissed that i haven't told him why i wasn't at classes all the times before….
5 tags
WOW...
Literally nearly started crying on the phone trying to tell my mum how much i miss Irish Dancing…. WOW like i was literally choking up… 
9 tags
Empty...
I didn't think i would miss Irish Dance this much, my heart aches every time i talk about it, or see videos or pictures. I need to get back into it even if its only for a little while. It's just my life at the moment is so jam packed with college, work, performances and rehearsals, i'm not sure i will be able to. I dance everywhere, even in my dance class at college, i always end...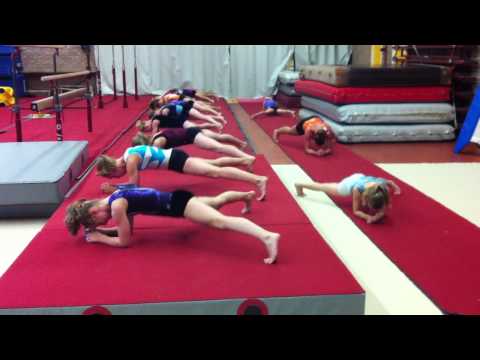 Watch
theorangerogue: coffeefoodandirishdance: i-wont-worry: ohallthefeels: bronaghbrigid: is-the-big-man-within: Irish dance Harlem Shake 😂😂😂 reasons why irish dancers kick ass. this is beautiful. You have to do something while waiting for awards… Omg
worthallthetreble: Anton & Sully - Treble...
I feel like it's just normal for Irish dancers to...
9 tags
One Thing I Can Say About Irish Dancing, Is I'm...
Although There Were Some Girls Who Were More Brown Than Me o_O
8 tags
8 tags
Ok! After The Sweeney Todd Production, I'm Going...
5 tags
Oh Gosh!
I Haven't Been On This Page In Forever…. I Literally Haven't Done Any Irish Dancing! Oh Dear I Need To Get Back Into It =D x 
7 tags
7 tags
DREAMING IS BAD!
Not Even A Dream A FRCIKIN Nightmare!  So I Dreamt That I Was At A Dance Related Party Or Whatever, And All The People From My Dance School Were There, The Parents Dance Teachers, And I Was Sitting With My Best Friends, And My Dance Teacher Came Over And Told Me, That I'm Not Allowed To Dance Anymore, And I Just Started Crying And He Said, Its Not That Bad, You Weren't That Good Any...
5 tags
Irish Dance Injuries!
I've Actually Only Had Two Irish Dance Related Injuries… One Was Were I Fractured My Big Toe, While Practicing For The Feis The Next Day :( And The Other Was At Class And I Like Did Something To My Knee And Tried To Carry On Dancing…DEDICATION RIGHT THERE GUYS =P… So Yeah Its Still Clicks Every Now And Then But No harm Done =D 
7 tags
3 tags
It's In My Blood
Even Though I Hardly EVER Go To Dance Class And Atm I Do Like One Feis A Year (Yes This Is True :L) I Still Classify Myself As An Irish Dancer. Its In my Blood ♥
My friend: Sorry, I'm out of electrical tape..
Me: YOU SIT ON A THRONE OF LIES
electrical tape...the gum of irish dancers
6 tags
Omg guys! i actually haven't practiced in...
But tbf i am like proper ill atm… Flu is the worst thing ever!
5 tags
5 tags
For Christmas I Want Dance Floor, Or Like A Big...
I Used To Have A Big Wood Board I Would Put Outside And Dance On, And I Would Have A Mirror There Too, But I Stopped Dancing For A While And Our Garden Got Cleaned Up… So Now I Have No Board ANd No Big Mirror :(
6 tags
Practicing My Set Dance To Music... I Officially...
And If My Dance Teacher Decides To Change Any Of It I Will Freak Out…
5 tags
TBH I Think Gillian Norris Was My Inspiration...
I Wanted To Have Freeze Leaps Like Her Ones In Feet Of Flames, I Wanted To Be Graceful Like Her, Have pointed Toes Like Her, Also Have Her Hair But That's A Different Story ;L I Might Have To Video Myself Doing Freeze Leaps Yeah I'll Do That Tonight =D x
6 tags
My Younger Years At Dancing...
Ok so when i was younger, me and my cousin used to sit and watch Feet of Flames when she came over and visited, and i would dress in a red dress or top i had and i'd make her wear a white dress or top, and i would dance around like i wasGillian Norris (Morrighann, the Temptress) and she would be Bernadette Flynn (Saoirise the Irish Coleen)… The only thing was i could dance and she...
7 tags
Missed Class Yesterday, Due To Migrane And College...
I Feel Pretty Bummed Actually, Really Wanted To Go x
7 tags
hghmgl-3 asked: i have a little doll like that too! haha
After Work, I Think I'm Gunna Do A Full...
Maybe!…. i Need To Be Motivated!!!!!